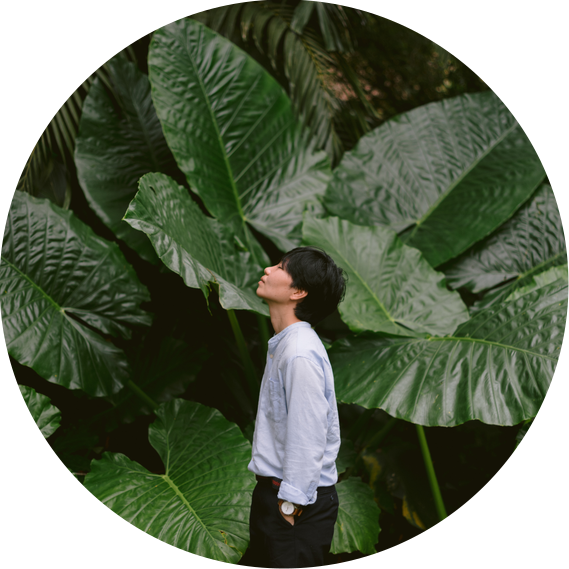 "A former editorial department staff, now a passionate photographer capturing the beauty of Pearl of Andaman, has been raised with seas; falling in love with mountains, living with nature, rucksacks travel and spending life in hometown with beloved cameras are what she defines the word 'happiness'. "
Life is like a dot where a connection must be met. My life is all about plans and goals and I am responsible for connecting those dots of trial and error: I tried, but failed so many times- some are out of plans-; but, that path depended on what life gave us at the moment

Life going on and on
From times to times, I was thinking of going back to work in my hometown so I decided to move back. But before I moved, I challenged myself of living 7-month-aboard-alone by myself so that I could review my life and restarted my path again; meanwhile, I also took a video's conference to seek for job opportunities. I was thankful for my best friend, Prince who recommended me to a job in Trisara's resort Phuket. This opportunity in this position provided me with a chance of portrait photograph. There, it seemed to me that the period was brought me up with the whole new experience of photographing; I levelled up capturing moment of family, couples, wedding day by day and, luckily enough, I have found that capturing people's moments gives me more happiness: customers' smiles and love made my every day; this could engine my passion strongly.
Day of change
After I had been collecting experiences there around one year, I decided to leave the position and challenged myself in doing something bigger : my own business called W I I T I T A . W O R K S P A C E . Before landing my feet on the ground of changes, with tough times and tings continuously happened, I proved whether I could survive under new status of freelancer in order to comfort my beloved family. This tough decision supported by my beloved ones such as families, friends, seniors and lover ; I had been carefully sleeping on this path everyday before I settled it. I appreciated all those support from the bottom of my heart, sincerely.
Thanks to my family and my partner who always stay by my side. I think that when having a clear goal, change is undeniable, but this is not always a terrible one, and every change leads us to a new better start-point: this is what my heart keeps saying to me.
Today
A year passed by, being determined portrait photographer has been both challenging and entertaining to me: I had fun every time I lovely people and it sounds like destiny to me to have this chance. Those customers come from every corners and it is even honored and impressed to me that they trust and let me capture memorable moments in their lives. I have nothing to give back to them, except my every little attempt in photographing their good moments in which works like a Time Machine taking them back to their happy and precious moments every time.
Seeing customers' wide smiles resulting from happiness becomes a rich source of energy that still wakes me up today. I am so grateful for that energy sharing to me: smiles, laughs and trust.
For those who have just passed this small space, I wish to have a chance to help memorize your all inestimable moments soon.
CONTACT
M. +669-9629-6492
E-mail. witita.workspace@gmail.com
whatsapp. +669-9629-6492
Images Services
Photo for engagement, wedding, family & kids, couple , honeymoon, lifestyle photography